A selection of photos from the ASA East Region Long Course Championships 2017.
Recent Posts
Tweets
Great performance for the Club as the 2018 Essex County Swimming Championships kick off. Full results from the weekend, Block A available now. #swimming #Chelmsford
The end of successful weekends racing @Swim_England South East regional masters. Thanks to everyone who made it happen.
Medal tally :
Nick 1 gold 3 silver 1 bronze
Sophie 2 gold 5 bronze
Alison 1 silver 2 bronze
Nigel 1 silver 1 bronze
Now time for Nando's!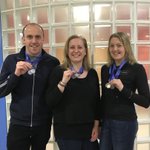 Load More...
Like Us On Facebook